Screw Machine Products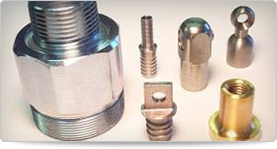 We have 14 multiple spindle automatic screw machine ranging in size capacities from 1 inch to 2-5/8 inches.
These machines are well maintained and very efficient in the production of lot sizes, generally from 1000 to 1 million pieces or more. We are proud of the many things we have done to reduce setup times and improve work piece quality in this department.
Swiss Machine Products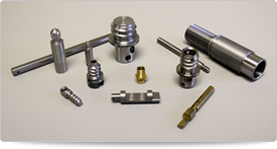 Our Swiss department utilizes Star Micronics machinery and includes models ECAS-20, ECAS-32T, and SV-32.
These extremely capable machines specialize in complex part configurations with relatively long length to diameter ratios. We have also found them to be very effective with shaft work and the elimination of secondary operations on a wide variety of parts.
General CNC Products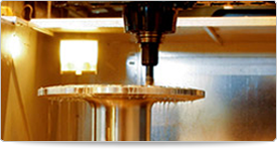 General machine work rounds out our capabilities as a full service source to our customers for machined products.
Among our CNC lathes we have a Hardinge Twin Turret/Twin Spindle lathe that offers high productivity while maintaining close tolerances. For vertical spindle machining our HAAS Machining Center and Fanuc RoboDrills are extremely versatile and productive.


Proud Member of the Precision Machined Products Association